Health of Chemaf people and communities
Health equity is central to Chemaf's efforts to create a more inclusive world.
Our healthcare initiatives focus on improving access to healthcare and promoting healthier lifestyle choices in order to positively impact the health of members of our team and of the wider community.
Our Lubumbashi Polyclinic was founded in June 2006 to offer our employees and the community affordable or even free healthcare. In addition, we have opened satellite clinics close to our operations centres in Kolwezi, Manono, and Mutoshi. In total, these centres provide employment for over 100 staff members including medical professionals. Services offered include general practice, gynecology, maternity care, pediatrics, ENT, dentistry and ophthalmology.
One of our most important initiatives has been our investment in the Ophthalmological Centre which offers free eye care including eye tests and cataract surgery.
With support from Chemaf's trained and knowledgeable staff, eye check-up camps are held in Katanga and Lualaba provinces twice a year to:
help eliminate needleless blindness
Raise awareness of eye health issues
Improve quality of life for people suffering from vision issues
create relevant employment opportunities
COVID-19 is the most significant public health challenge in a generation and poses an existential threat to many businesses. At the peak of the pandemic, we opened an isolation and treatment centre in Lubumbashi for the treatment of life-threatening cases. Our prevention protocols are continuously updated in line with the latest Government and World Health Organisation (WHO) recommendations as we look to have a meaningful, positive impact on employee and community health.
Promoting health equity is at the core of our efforts to create a more inclusive world.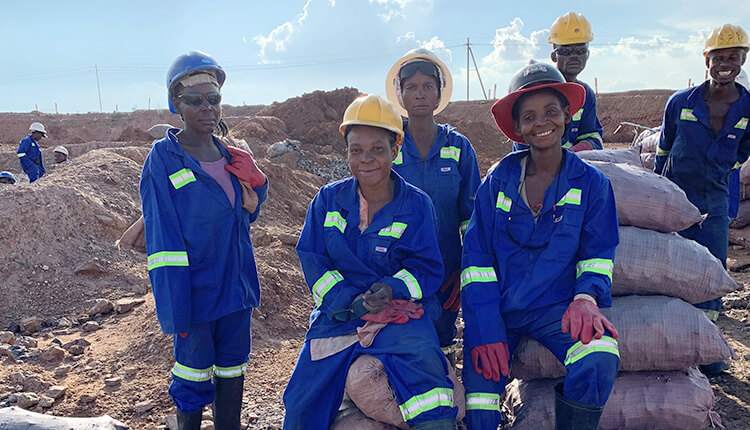 An innovative approach to community inclusion. Chemaf has been a key figure of the DRC's mining landscape for more than…